The 2021 Mardi Gras season in 'Little Carnival Capital' is cancelled, but the spirit of carnival time continues. Mayor Dukes along with Pointe Coupee Sheriff's Office, New Roads Police Department, Pointe Coupee Parish Government, and local parade organizers have made the decision to host 'Floats in the Prettiest City on the Water', a drive-through stationary parade beginning Saturday, February 6th through Tuesday, February 16th.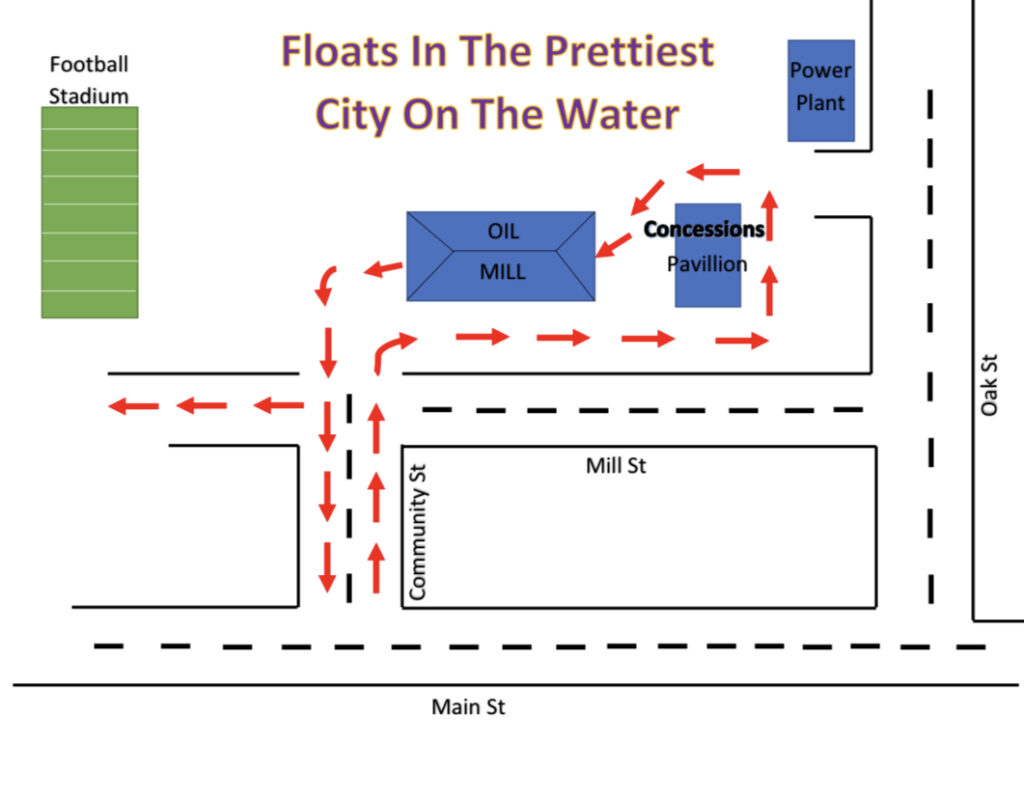 On December 17th, Pointe Coupee Parish Officials decided to cancel Mardi Gras due to the pandemic. "The pandemic has forced everyone to rethink how or if holidays are celebrated," said Mayor Dukes. "We were concerned about the public's safety and Mardi Gras as we traditionally know it would have been impossible to orchestrate within COVID-19 guidelines."
This year elaborate themed and satirical floats will be viewed in the prettiest city on the water but there will be no parade route or crowded streets. "We have found an alternative and safe way to bring Mardi Gras to the prettiest city on the water," said Mayor Dukes. "Stationary parades are trending. There's a sense of excitement from the organizers and the parish about bringing this experience to New Roads. We are hopeful we can return to our traditional Mardi Gras festivities in 2022."
New Roads Oil Mill located at 311 Mill Street will be transformed into carnival central. Cars will enter from Community Street and drive through the Mill's entrance to view floats on display from the Lions Club, Carnival Club, and other krewes from around the state. "We are inviting everyone to come to the Prettiest City on the Water and enjoy Mardi Gras modified," says Mayor Dukes. "In the midst of a pandemic, this is a great way to enjoy the carnival spirit while social distancing." The public can bring beads from home to throw into the bullseye. On Fat Tuesday, patrons are encouraged to decorate their vehicles to win a prize.
When:
Monday, Feb. 8th – Thursday, Feb. 11th, 5 pm – 8 pm
Friday, Feb. 12th, 5 pm – 10 pm
Saturday, Feb. 13th – Tuesday, Feb. 16th 10 am – 10 pm
Pricing:
Tickets for 'Floats in the Prettiest City on the Water' can be purchased by clicking the link below.. The cost of tickets is $10 per car. Walking and stopping to congregate in the park area will be strictly prohibited. If you have any questions or need further information, call Larenda Broussard at New Roads City Hall, 225-638-5360, EXT. 401.