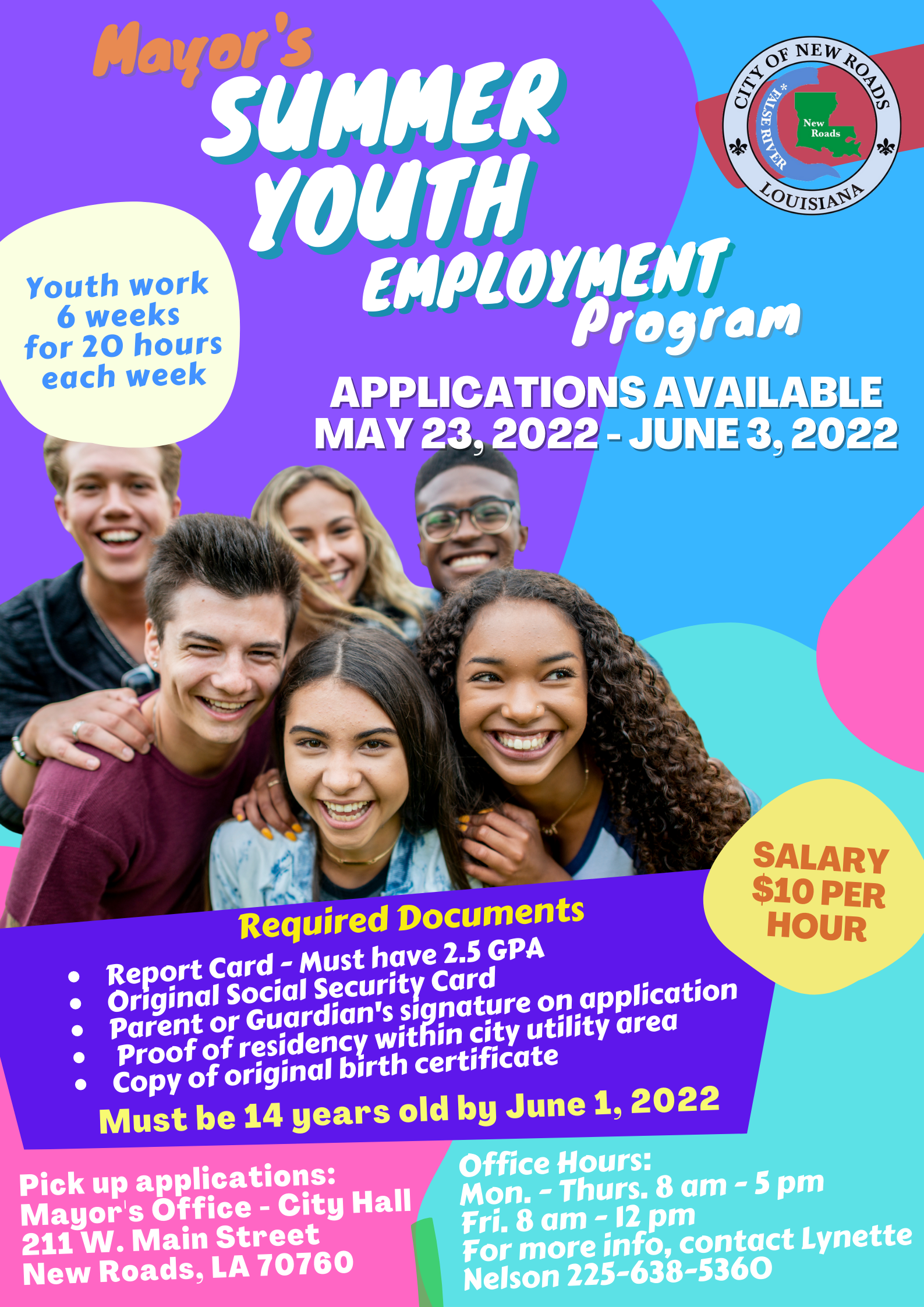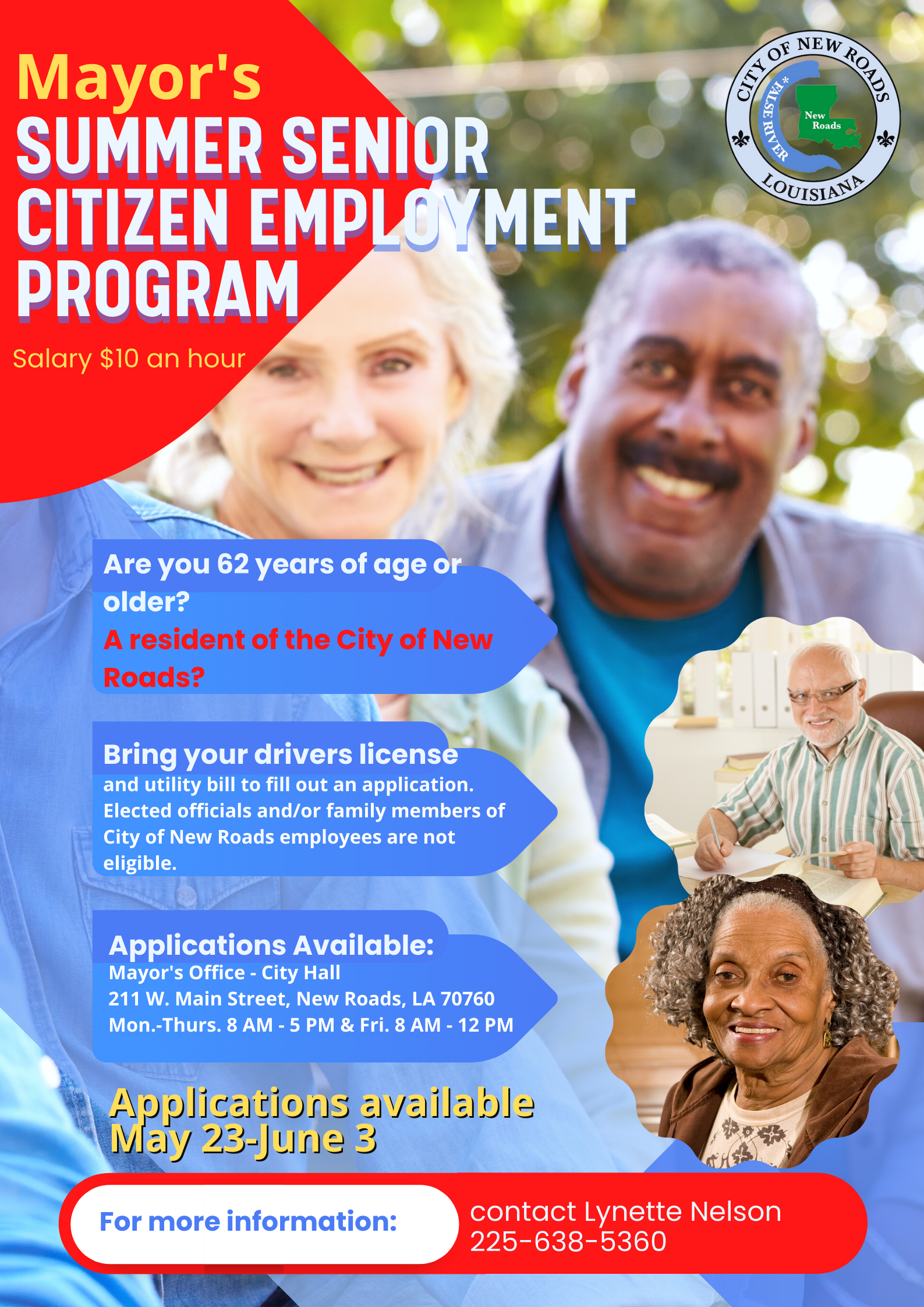 City of New Roads application process for the city's 2022 summer employment programs will open Monday, May 23rd through Friday, June 3rd, providing local senior citizens and youth an opportunity to qualify for temporary employment to earn money while using their skills and talents to do meaningful work for the city.
The Mayor's Summer Senior Citizen Employment Program is open to residents of the City of New Roads who are 62 years or older, with proof of age and permanent residence within the city's limits. Elected officials and relatives of city employees are not eligible to participate.
The Mayor's Summer Youth Employment Program is open to youth ages 14 to 17 who reside within the city's service area. Proof of age and residence is required. Both employment programs will begin June 13th and end July 22nd , giving youth and senior citizens the opportunity to work alongside each other, as well as with city employees, for a six-week period. All summer program employees will work a maximum of 20 hours per week. Applications for both programs can be obtained at City Hall during regular working hours of 8 a.m. to 5:00 p.m. Monday through Thursday, and 8:00 to 12:00 on Friday.
3)Under 'Upcoming Events', remove the Triathlon AND Wine Down on False River images and links. Also, remove the same images and links off 'EVENTS' tab.
If you have any questions, let me know. Enjoy your Monday.